Dear players,
welcome to the 19th century!
Our popular
hidden object game
Uptasia
has launched its very first English server!
Uptasia
takes you back into the past, and lets you settle down in a picturesque landscape. Here, you won't just set up camp, but build and develop a blooming economy.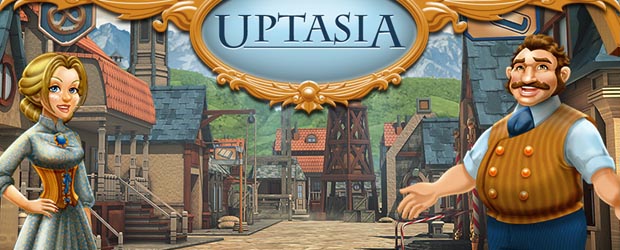 Bakery
,
mine
,
ice cream parlor
,
candy factory
or
watchmaker
: the game features a wide selection of production buildings to choose from. Have a look at your customers' requests, and sell your goods to them, to gain more of the in-gamy currency coppers.
But that's not all, Uptasia has to offer: each factory you place on your map, comes with its own set of
hidden object games
. Open the
villa
and find objects hidden inside beautifully rendered images.

Each
hidden object game
can be unlocked in different levels and modes: find the
differences
in two pictures, find the same item in one picture multiple times, find the
hidden objects
listed below the picture or solve riddles to find the items hidden inside the picture:
Uptasia
will set your little grey cells on fire!
Solving
puzzle games
will gain you points and coppers and thus help you level up and unlock even further factories and decorations.
Decorations
? Yes, the game-shop also comes with a wide array of decorations you can place on your map to embellish it and attract further customers that will bustle about your town and purchase your goods.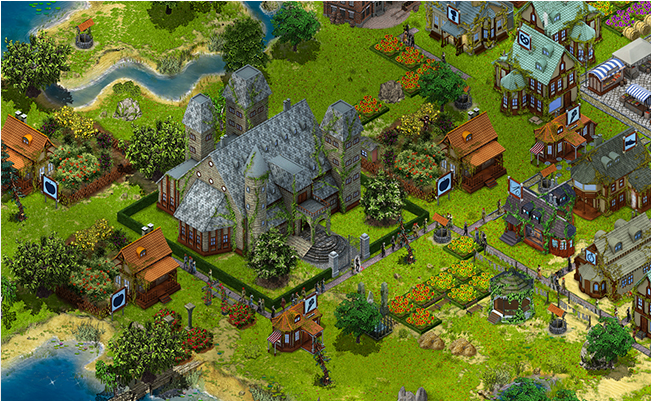 As in all our games,
interaction
is highly important on Uptasia: find
friends
, help them tend to tasks in their towns and gain gifts as a rewards. And, needless to say, the game also lets you solve
quests and tasks
whose completion will keep propelling you on.
So come build your own commercial capital now on Uptasia. We are looking forward to welcoming you!
Your upjers-team