Dear players,
we are happy to announce that the English version of our popular browser game
My Fantastic Park
has opened its gates and has been launched into open beta stage. Take on the role of theme park-director and create your own amusement-paradise!
Build a large variety of different thrilling rides and amazing leisure attractions, entertain children with the
puppet theater
and the
merry-go-round
, offer grown-up park visitors a true adrenaline-kick with the nerve-shattering roller coaster
moon-express
and let senior citizens reminisce with the
vintage car ride
or make their hair on end with the
haunted house
.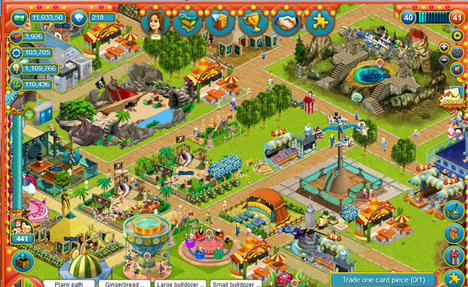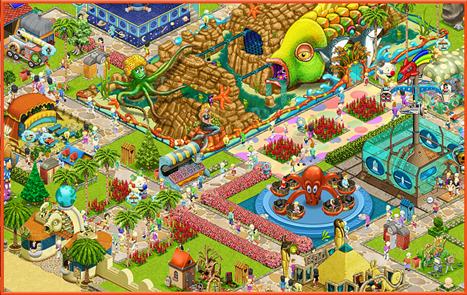 As you level up, more and more great attractions and amusement park rides will be available in the in-game shop. Buy, upgrade them and increase their fun factor to attract more visitors to your park. Visitors won't just help bring in more money to your park, but also drop resources from time to time, which you can use to buy new attractions or upgrade those you already have.
Complete mini-tasks and gain precious rewards and visit your friends' parks to help them. Open daily boosters to gain cards and card-pieces and trade cards with your friends.
Bit by bit you will turn your amusement park into a veritable leisure time oasis. We're looking forward to you on
My Fantastic Park!
The kicker: as My Fantastic Park is still in open beta stage, you'll be able to profit from our open beta bonus. Get 50% additional diamonds with each payment you make - regardless of the amount or payment provider you use!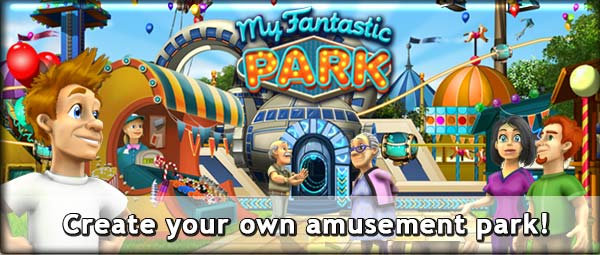 Also mind: only until December 18th you'll also be able to participate at My Fantastic Park's
Christmas Campaign!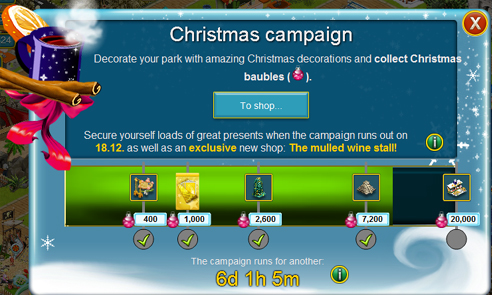 Until December 18th at 11 am UTC
, when the campaign will run out, you'll find lots of
Christmas-decoration
in your park-shop. Use this to decorate your park and collect Christmas baubles. The more Christmas baubles you manage to collect, the more and better presents you'll receive once the campaign runs out, such as new decoration for your park or even a mulled wine stall!
Please note

: the campaign will end on December 18th at 11 am UTC. Only decorations placed in your zoo until then will be counted!
We're looking forward to seeing you all on
My Fantastic Park
!
your upjers-Team